Satisfied or refunded
You have 30 days to test our furniture. If you change your mind, we pick them up for free.

Lifetime warranty
Slean products are unconditionally guaranteed for life. A broken part, we replace it free of charge, no questions asked.

Repurchase and reconditioning
If you no longer need the product, we will buy it back from you to recondition it and give it a second life.
Ergonomics without compromising on design
Work comfortably without distorting your space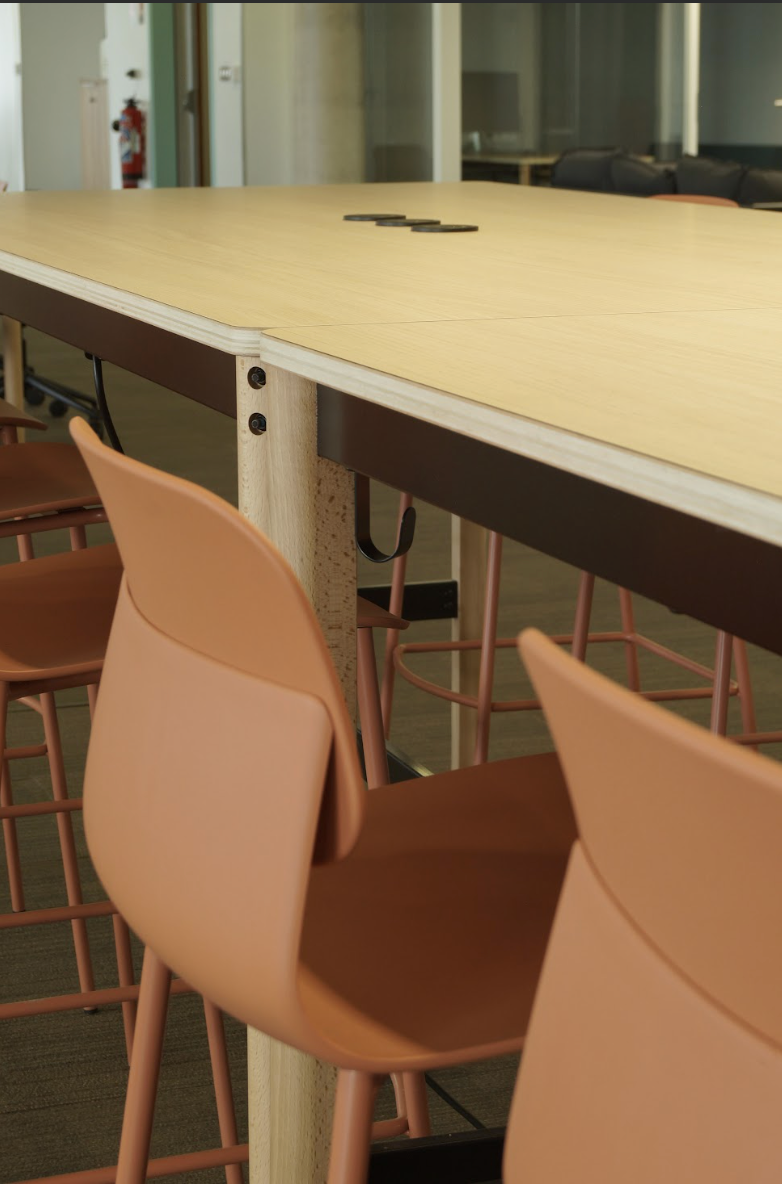 Technical characteristics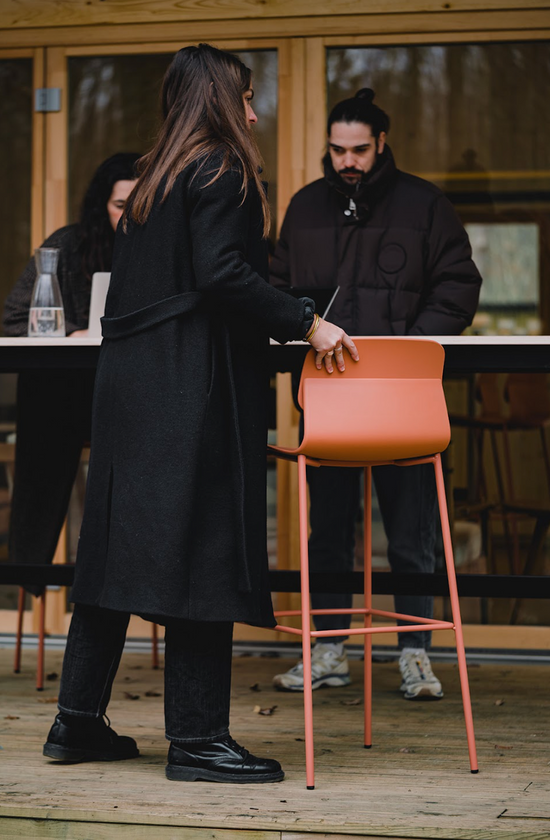 Shell & backrest
Materials: Injected Polypropylene
Width: 448mm
Height: 815 mm
Depth: 500mm
Seated
Plate: Aluminum - steel handle

Weight supported: our chairs have been tested to support up to 110 kg
Feet
Base: 5-spoke die-cast aluminum
Diameter: Base 640mm
Packaging

Number of packages: 1
Weight: 15kg
To assemble yourself
Essential for quick stand-up meetings
Lumbar support
Eco-designed
Design
A chair made in France
Our objective: to reduce the distances traveled by our chairs as much as possible and to secure employment pools and know-how.
Tested and approved
Our stool has been tested and approved by a specialist in ergonomics at work: Julien Paccaud, Osteopath DO, Posturologist. For 10 years he has specialized in work ergonomics.
Design : Irazoki & Lizaso
"This chair is the result of a long process that seeks to offer real comfort for a working position with the minimum of materials and components. Here, form and function are intimately linked. The back of the chair is fixed to the seat to ensure flexibility and elasticity. The logic of construction using these two surfaces is simple and the reading of the object obvious."
Our showroom in Paris 19th
How to test our furniture?
To book a meeting, contact us at bonjour@slean.com. Give us your availabilities, from Monday to Friday.